Podcast: Play in new window | Download

Subscribe to the show in iTunes. You can also leave a quick rating or leave a review.
Show Notes
NBA
2019 NBA Playoffs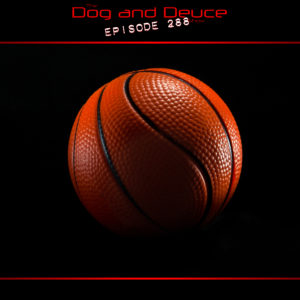 Have the Warriors actually improved since Kevin Durant's injury? Stephen Curry, Klay Thompson and Draymond Green are all playing better. On top of that they have won six in a row since without him. What does this mean for Durant's future? Its doubtful Adam Silver and the NBA were very excited when both Milwaukee and Toronto advanced to the Eastern Conference Finals. But between a surprisingly tight series, a potential rivalry being made and Drake's sideline antics this is shaping up to be an exciting series.  
Los Angeles Lakers
Public opinion was not kind to Magic Johnson after his sudden resignation as the Lakers' president. And he didn't help matters when he joined First Take to tell his side of the story. Instead of clearing his name, Magic wasted no time blaming Rob Pelinka and the Buss family for everything.    
BYU
Cougar legend Luke Staley made headlines last week when openly criticized BYU's honor code office. Staley went so far as to say he would like his retired number to be removed from Lavell Edwards Stadium unless changes were made to how the honor code is enforced. BYU responded and changes were made but many feel like it is too little too late.  
---
Call or text the D & D Voicemail and Text Line at 801-47-SPORT (801-477-7678) and let us know what you think
Source link
https://utahjazzmafia.com/wp-content/uploads/2019/05/Ep288-Album-Art.jpg
2100
2100
Steve
https://utahjazzmafia.com/wp-content/uploads/2019/09/utah-jazz-mafia-donovan-mitchell-rudy-gobert-ricky-rubio.png
Steve
2019-05-24 20:09:02
2019-05-24 20:09:02
Magic airs the Lakers' dirty laundry; the Warriors cruise without KD & BYU's honor code under scrutiny – Dog and Deuce #288